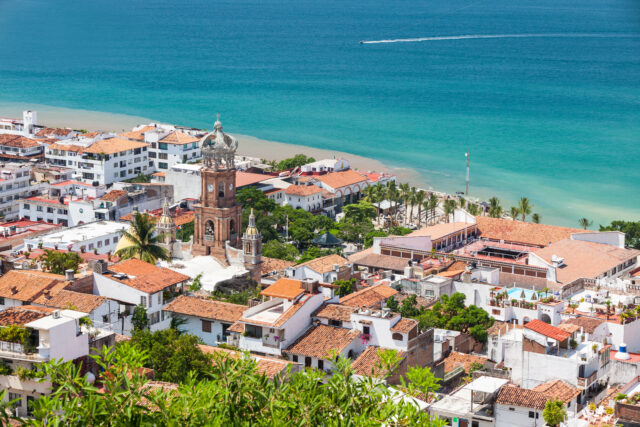 Puerto Vallarta is a beautiful coastal city in the state of Jalisco, Mexico. Known for its stunning beaches, vibrant nightlife, and rich cultural heritage, this city has become a popular destination for travelers from around the world. In this blog post, we will explore the history, culture, and attractions of Puerto Vallarta.
History of Puerto Vallarta
The history of Puerto Vallarta dates back to pre-Hispanic times when the area was inhabited by indigenous tribes. The Spanish arrived in the area in the early 16th century and established a settlement called Las Peñas. The town remained relatively small until the 19th century when it became an important hub for agriculture and fishing.
In the 20th century, Puerto Vallarta began to attract artists and writers who were drawn to its natural beauty and laid-back lifestyle. The city gained international fame in the 1960s when it served as the backdrop for the film "The Night of the Iguana" starring Richard Burton and Elizabeth Taylor. Since then, Puerto Vallarta has become a popular tourist destination, known for its beaches, resorts, and nightlife.
Culture of Puerto Vallarta
Puerto Vallarta is a melting pot of cultures, with influences from indigenous tribes, Spanish colonialism, and modern-day tourism. The city's historic center, known as the Zona Romantica or Old Town, is a prime example of this cultural fusion. Here, visitors can stroll down cobblestone streets lined with colorful buildings, browse local artisan shops, and enjoy delicious Mexican cuisine.
One of the most iconic cultural events in Puerto Vallarta is the Day of the Dead, or Dia de los Muertos, which is celebrated on November 1st and 2nd. During this festival, locals build altars to honor their loved ones who have passed away, decorate the streets with colorful papel picado (cut paper), and hold parades and other cultural events.
Attractions in Puerto Vallarta
Puerto Vallarta is known for its beautiful beaches, which attract millions of tourists every year. Some of the most popular beaches include Playa de los Muertos, Conchas Chinas, and Playa Mismaloya. Visitors can sunbathe, swim, or try their hand at a variety of water sports, including surfing, paddleboarding, and jet skiing.
In addition to its beaches, Puerto Vallarta has a number of other attractions that are worth visiting. One of the most popular is the El Malecon, a boardwalk that runs along the waterfront and is lined with restaurants, bars, and shops. Visitors can enjoy live music, street performances, and other entertainment as they stroll down the Malecon.
Another must-see attraction in Puerto Vallarta is the Vallarta Botanical Gardens, which are located in the Sierra Madre Mountains. The gardens feature a wide variety of plants, including orchids, bromeliads, and cacti, as well as a butterfly sanctuary and a bird-watching area.
For history buffs, a visit to the Church of Our Lady of Guadalupe is a must. This iconic church is located in the heart of the city and is one of the most recognizable landmarks in Puerto Vallarta. Visitors can admire the intricate architecture and artwork, as well as attend mass or other religious services.
Conclusion
Puerto Vallarta is a truly unique destination that offers something for everyone. Whether you're looking to soak up the sun on the beach, explore the city's rich culture and history, or simply relax and enjoy the laid-back lifestyle, this coastal paradise has it all. With its warm climate, friendly people, and stunning natural beauty, Puerto Vallarta is sure to leave a lasting impression on anyone who visits.
Learn more today about our upcoming massage therapy program in Puerto Vallarta.
[aps-social id="1"]