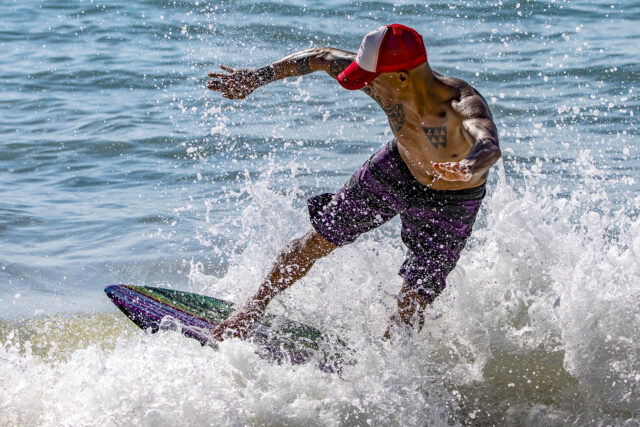 Sayulita is a small town located on the Pacific coast of Mexico, just north of Puerto Vallarta. It's a popular destination for tourists, surfers, and expats who come to enjoy the laid-back lifestyle, beautiful beaches, and warm climate.
I recently spent some time in Sayulita and was blown away by the charm and character of the town. Here's a look at what life is like in Sayulita, Mexico.
The Beach
One of the biggest draws of Sayulita is its beautiful beach. The beach stretches for miles and is perfect for swimming, sunbathing, and surfing. The water is warm and clear, and the sand is soft and white. There are plenty of beachside bars and restaurants where you can grab a cold drink or a bite to eat while enjoying the view.
Surfing
Surfing is a big part of life in Sayulita. The town is known for its consistent waves and is a great spot for surfers of all levels. There are several surf shops in town where you can rent a board and take lessons if you're new to the sport. If you're an experienced surfer, you'll love the variety of breaks in the area.
Food
Sayulita has a thriving food scene, with a wide variety of restaurants and cafes serving up everything from traditional Mexican fare to international cuisine. You'll find everything from street vendors selling tacos to upscale restaurants serving seafood and steaks. The town is also known for its fresh produce, with several local farmers markets offering organic fruits and vegetables.
Nightlife
While Sayulita is a small town, it still has a lively nightlife scene. There are several bars and clubs in town that stay open late, and live music is a common sight. If you're looking for a more low-key evening, there are also plenty of beachside bars where you can enjoy a sunset cocktail.
Community
One of the things that sets Sayulita apart from other tourist destinations is its strong sense of community. Despite the influx of tourists and expats, the town has managed to maintain its small-town feel. Locals are friendly and welcoming, and there are plenty of opportunities to get involved in community events and activities.
Cost of Living
Compared to other popular tourist destinations, Sayulita is relatively affordable. While there are certainly high-end restaurants and accommodations, there are also plenty of budget-friendly options. If you're looking to rent a place long-term, you can find apartments and houses for a fraction of what you'd pay in a major city.
Overall, life in Sayulita is relaxed, welcoming, and full of adventure. Whether you're a surfer, foodie, or just looking to escape the hustle and bustle of everyday life, Sayulita has something to offer. I can't wait to go back and experience more of what this charming town has to offer.
Attend Massage School in Mexico!
If you are interested in becoming a massage therapist Sayulita, Mexico might be the perfect place for you to attend massage school. With its laid-back atmosphere and natural beauty, Sayulita is the ideal location to learn the art of massage therapy. Learn more about our upcoming Mexico massage programs.