Massage Therapy Certification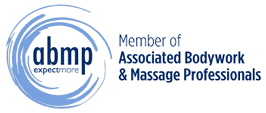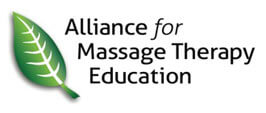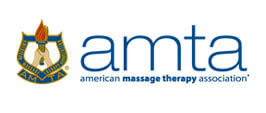 Why Attend Massage School Abroad?
Massage school abroad is more than an education; It's a life changing experience!
Travel the World
Explore the local towns, cities, and beaches during off time from your massage program. Experience life in a tropical climate and gain a new perspective on regional architecture, environment, food, and people.
Self-Discovery
Being away from home and living in a different counrty while attending massage school can help you discover what is important to you and what you are truly good at. Oftentimes taking a step out of the day to day routines will allow you the time to focus on yourself to truly find your life's passions.
Experience a New Culture
Being emerged in a new culture is an inspiring and eye-opening experience. While attending massage school abroad you will also have the exciting opportunity to learn a new language, try new foods, explore new ideas, and experience the local customs and traditions.
Make Lifelong Friends
One of the biggest benefits of attending massage school abroad is developing lifelong friendships with people from different backgrounds and different regions of the world. During your massage school experience, you will live, learn, and explore with your classmates, creating lasting friendships.
Back to Nature
Our massage programs abroad encourage getting back to nature. We bring our classrooms into the elements and learn in open-air facilities on the beach or in the jungle. We incorporate nature activities such as hiking, kayaking, and nature walks into our program schedule to allow for us the opportunity to reconnect with the world around us.
Learn More
About Our Massage Schools
Our massage school abroad program offers a high quality educational experience paired with worldly adventure and exploration. Contact us today to learn more about your next adventure!
Massage Licensing Program
Discover yourself and your passion through education and adventure. Massage school abroad will give you the tools to become a successful and compassionate massage therapist.
Program Schedule
Attend 4 Months of Massage School in Paradise! Begin every morning with a movement therapy class and breakfast, followed by health sciences and massage techniques lab. Class hours are Monday – Friday 7am – 1pm Click Here for a Sample Schedule
Massage Foundation
Our students begin hands-on training with a foundational massage class. Learn a holistic approach to client-centered care using a combination of techniques such as Swedish Massage, Myofascial Release, and Deep Tissue Therapy.
Clinical Massage Therapy
Help people feel better with result based treatments! Learn to effectively evaluate and treat common musculoskeletal injuries caused by sports activities, repetitive use, or impact related trauma.
Movement Therapy
Every morning begins with a movement therapy class! Awaken your body and mind in preparation for a day of learning. An integration of Yoga, Tai Chi, Qigong and more!
Human Anatomy
We will take you on a detailed exploration of the human body to understand how it functions in a state of health and disease. Our anatomical journey will include all bodily systems and how they relate to touch and massage therapy.
Business, Professionalism, and Ethics
Explore the exciting profession of massage therapy through interactive teaching methods and group activities. Learn the ins and outs operating a massage therapy business as well as professional and ethical standards relating to massage therapy.
Program Locations
We offer our massage school abroad programs in prime locations throughout Central and South America.
Most of our campus facilities are located oceanfront along beautiful tropical coastlines fully equipped with kayaks, surfboards, and snorkel gear available for student use during off class times. We also maintain a couple school properties located in or around the jungle, surrounded by lush green plants and wildlife. All of our massage school facilities offer dormitory style student housing, a shared kitchen, common areas, and classroom facilities.
Commitment to Our Students
We are dedicated and committed to your personal exploration, massage school experience, and travel adventures.
Massage therapy is currently one of the fastest growing healthcare related professions in the United States. An education in massage therapy is an investment that will provide you with many employment and lifestyle opportunities. There are many benefits associated with a career in massage therapy; helping others improve their lifestyles and wellbeing, the opportunity and freedom of self-employment, and creating a career that you are passionate about and enjoy.
Massage School Housing & Area Photos
View images of our housing facilities and area highlights in Peru, Mexico and Nicaragua locations.
Los Organos, Peru Area & Activities
Los Organos, Peru Housing
Redonda Bay, Nicaragua Housing
San Juan Del Sur, Nicaragua Area & Activities
Yelapa, Mexico Housing
Yelpa, Mexico Area & Activites